Portfolio
Big, bold & tablet-friendly!
My background is in high quality commissioned photography for small businesses. I design tablet-friendly websites and e-commerce websites. My style is visual and minimalistic, without the clutter. It has worked for many local businesses.
Browse some examples below:
---
Moth to a Flame candles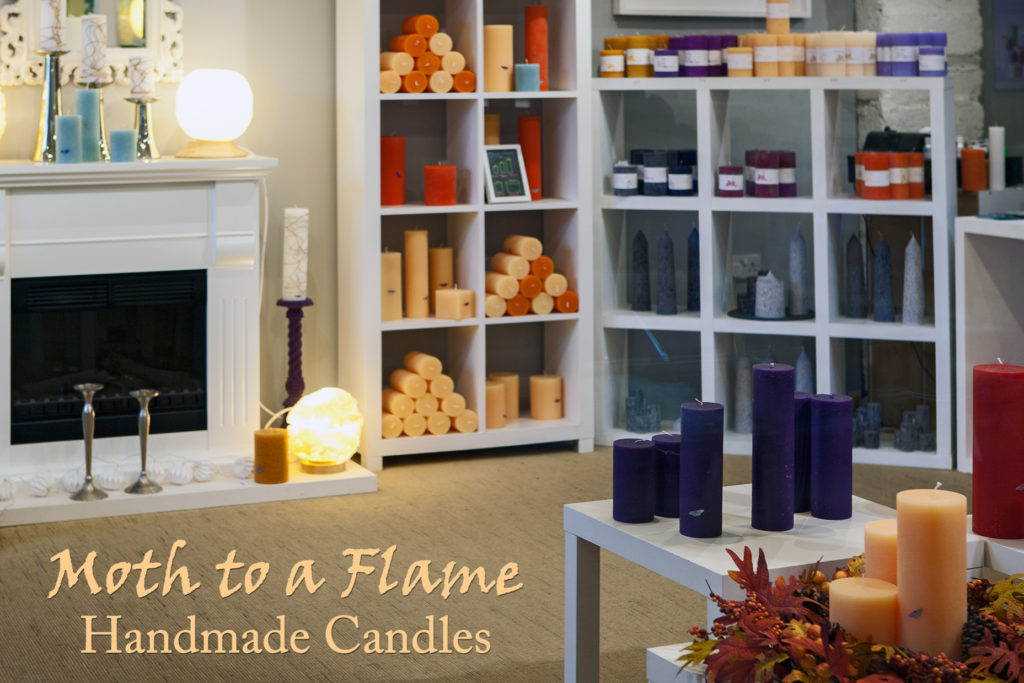 Handmade candles, Ireland, Studio and location photography, WordPress website, SEO, Online Shop planned, social media campaign to get this well-known business online.
---
All-devices WordPress website with custom photography & SEO for Stoneworld.ie:
Website: Quartz, granite, kitchen counter tops, Dublin, Carlow, Stoneworld.ie
---
Butler Court
Courtyard-based holiday apartments in central Kilkenny City.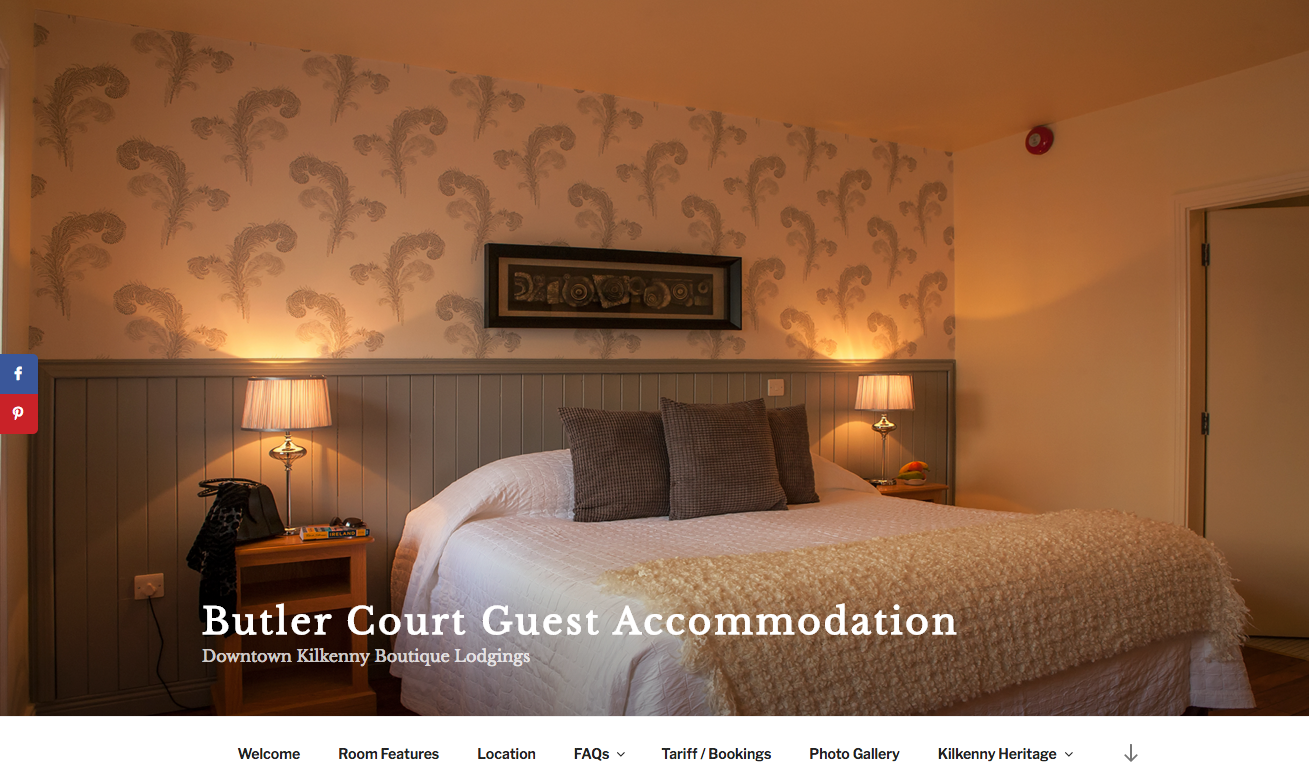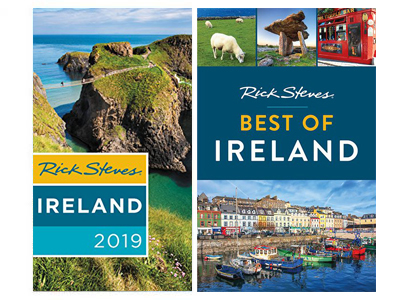 Butler Court Guest Accommodation Kilkenny – a coveted listing by Rick Steves and Lonely Planet. Trip Advisor reviews are wildly enthusiastic and repeat business levels are very high.
Central location, peerless customer service and high quality decor have made this one of the most popular guest accommodation providers in Kilkenny. The Rick Steves review alone accounts for a huge amount of US visitor business. Extensive SEO has made Butler Court prominent on all search engines. An active Facebook Page keeps in touch with repeat visitors. Rick Steves listing, kilkenny accommodation, www.butlercourt.com
Testimonial:

"The website has exactly the right tone and style for our discerning North American guests. The photography is gorgeous. They absolutely love it" 

Yvonne Dalton, Butler Court Kilkenny Guest Accommodation, kilkenny accommodation, lodgings, guesthouse, Downtown Kilkenny City, Rick Steves Recommended,
Website Makeovers: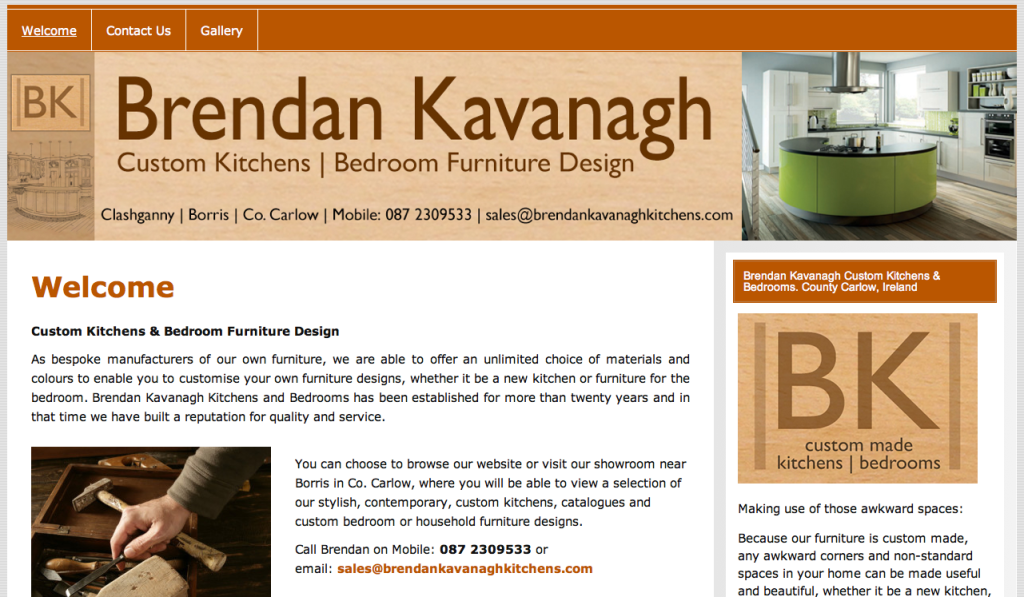 Like many small businesses, Brendan Kavanagh had built an established business but wanted to use the website to generate leads from further afield and to showcase recent projects. His website was showing it's age.
A new tablet-friendly website with actual finished kitchen photography has led to significant new business.
Now highly listed for 'custom kitchens' in several local counties, including Dublin
---
Website update:
Wild Bunch Wedding Flowers, Kilkenny.

Testimonial: "Hi, that looks really good, I really like the slideshows"
Business up by 250% following a 'responsive' website update, photography & SEO for this hugely successful garden-grown organic cut flower supplier in Kilkenny. Instagram account integrated into website has helped spread the word amongst discerning brides-to-be. Wedding flowers, cut flowers, brides, Kilkenny, Ireland, thewildbunch.ie
---
B&B update & photography plus SEO for website: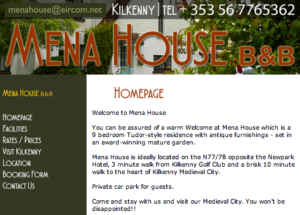 Testimonial: "Hi James, It's looking great!!!"
Kilkenny B&B Revamp – Mena House B&B, accommodation, Kilkenny. Redesign in Dreamweaver & new photography & SEO for this friendly, homely B&B in Kilkenny.
---
Etsy seller:

Roco Knitwear Ireland: Banner design & SEO for this excellent craft knitter offering traditional patterns with modern colours. Baby Hoodie, baby peacoat, hand knitted, Hand made knitwear, fox gloves, fox mittens, fox scarf, Babies, Children, Women, Roco Knitwear, Irish, hand made, contemporary knitwear, babies, girls, children, kids, toddlers,
Get in touch: 

I have always worked in producing visuals for large corporates and small businesses. I bring to the table a wealth of experience and knowhow. So why not join my distinguished client list and enjoy great Google results (without the Paid Google Adwords)? Contact me here
Testimonials:
"that's a great result" – Glow Marketing, UK.
"You are a marvel" – Stephen Smyth, Smyths Country Sports, Coleraine. Northern Ireland.