Commercial photography
Primarily a photographer and screen designer by background, I offer contemporary and stylish product photography to boost your business image. Customers are now used to seeing high-quality product images. It's in your interest to ensure your own business photographs don't let you down..
---
Portable Studio photography
For smaller products, I can photograph in situ – without the need to take products away. You can supervise the shoot and decide then and there your final image selection. A simple 'light tent' can help produce amazing images, quickly and easily.
I can work with your supplier's photographs or can take new images of your work to order. I also process photos specifically for print, signage, display, POS or social media marketing – all ready for use. All photographs I use on websites are optimised by me for search results on Google and handed over on request.
---
The choice of successful business – Butler Court Kilkenny:
Butler Court, B&B Kilkenny, kilkenny accommodsation, Kilkkeny lodgings, Kilkenny guesthouse, central, downtown, lodgings, lodging, accommodation, guesthouse, central location, B&B, Kilkenny, B&B Kilkenny city, Rick Steves recommended, lonely planet listed, city center, four star, B&B Kilkenny Bed and Breakfast, Butler Court lodgings, Kilkenny City, Ireland
---
---
Online shop photography:
Moth to a Flame, handmade candles, Kilkenny, Ireland. Click for website. Studio and location photography, WordPress website, SEO, Online Shop, social media campaign to get this well-known business online.
Where to use your photos
Photos are suitable for Brochures, display, flyers, trade shows, press adverts, Facebook, Twitter, Instagram, Pinterest & YouTube movies:
Slideshow with music, from my photographs taken for Stoneworld.ie brochure & website. Very successful company based in Bagenalstown and supplying the South East with Quartz & Granite kitchen counter tops. YouTube movies like this will provide an effective lead-in to your website if they are correctly optimised.
---
Kitchen Counter Tops. Brochure & web images for Stoneworld | Bagenalstown
"We are getting great feedback from the website. People like the way it looks and are finding us on Google". Niall Jordan | Stoneworld.ie
---
Instagram for your business
Did you know? – Instagram reaches a vastly different audience than Facebook or Twitter. It's more about visuals and it's well worth using Instagram to promote your business. The secret is in the correct hashtags. Contact us for our new Instagram service.
---
Photography for local tourism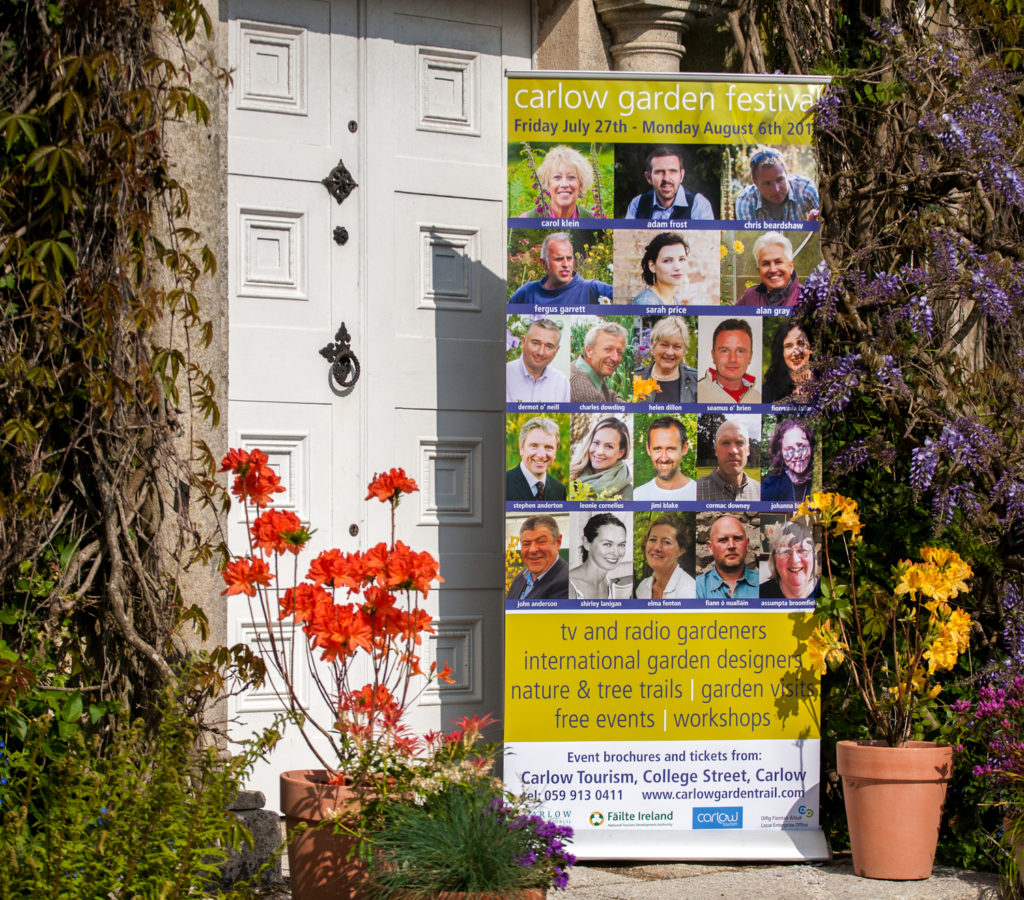 Photographs with a purpose: The renowned Carlow Garden Festival is an annual event, largely based around the County's 'Big Houses' & gardens. I used their display board to take a photo that encapsulated the Festival's theme in an image that could be shared on social media or sent with press releases. A higher res version was used for print.
The Wild Bunch grow organically. Their inspired designs, using seasonal flowers have led to them being hugely in demand by brides and event organisers. I designed a basic WordPress website for them and they update it constantly. I also took some photographs like the one above. Check them out here
---
Garden & Nursery Photography: I'm a keen gardener & I've photographed the courtyard garden for Butler Court, carried out nursery photography for Darver Nursery, Altamont Plant Sales and The Wild Bunch plus I've carried out extensive garden photography for Carlow Tourism | Carlow Garden Trail | Carlow Garden Festival (including guest speakers' portraits | Ireland's Ancient East photographic database.
Photographs can be used for print, web, social media and Powerpoint or display purposes. Great value too! Contact me here to showcase your garden.
---

Irish Scenics: "The pictures are wonderful, thank you ever so much". Henry Malone, Carlow Association, New York City.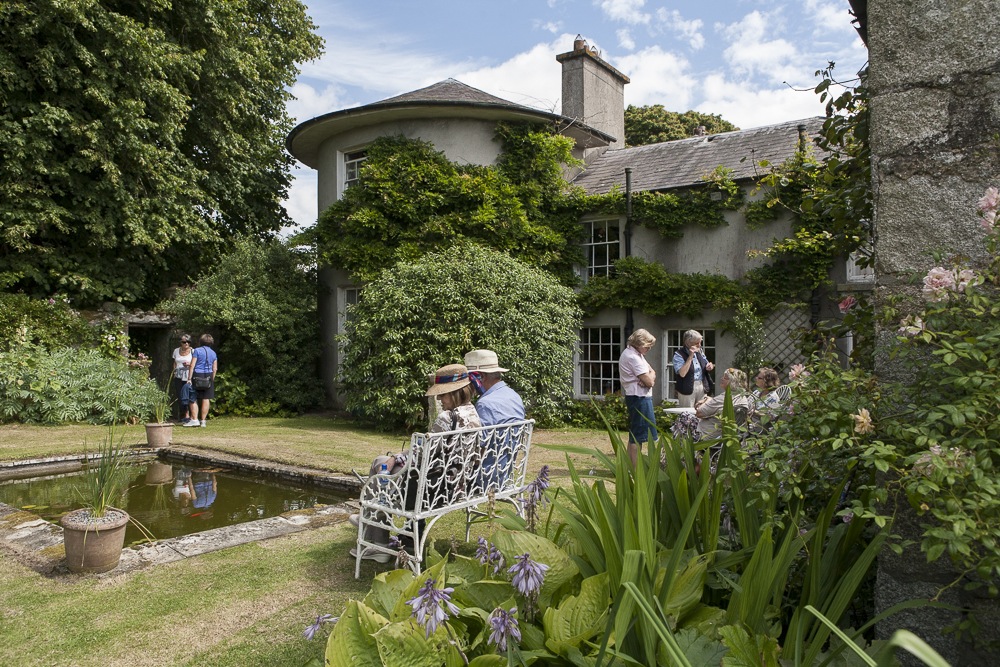 The gardens at Hardymount House, Carlow. Client Carlow Tourism | photographic database for Ireland's Ancient East campaign.
---
---
Why choose me?
Competitive day rate. Post-production included.
Twenty years experience in commercial work.
I hand over all images on final payment & archive images for future use.
Post-production processing included in final images.
I provide interiors photography, architectural photography, product photography, small object product photography, process photography, scenic & press / PR photography – all to the highest standard.
My photography is suitable for your website, display & brochureware.
Tablet-friendly images supplied – optimised to get you found on Google Image Search.
and finally, sorry no weddings ;-(
Background:
My work has been widely published in books, magazines, brochures, presentations, online and for social media including Facebook, Twitter & Instagram campaigns.
I constantly update my skills in photography and I take a lot of non-commercial photographs too. See some of them linked below:
Fine Art Prints. I now offer Giclee archival limited edition fine art prints from my popular Irish landscape images. These are made to order and individually created. Prices begin at €150 plus postage. Please enquire here