Portfolio
Big, bold & tablet-friendly!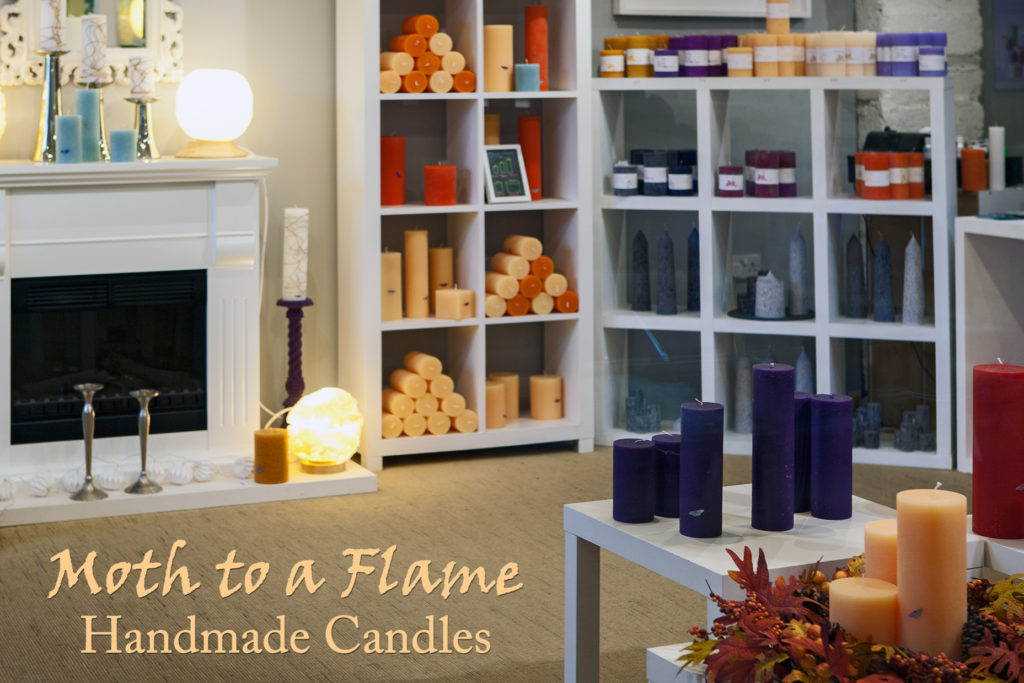 Handmade candles, Ireland, Studio and location photography, WordPress website, SEO, Online Shop planned, social media campaign to get this well-known business online.
---
Here are some selected recent clients, showing a range of SEO, web design, product photography & video services. Some were old websites which need a revamp for tablets & phones. Others were startup businesses or e-commerce sites not showing up on Google. All are now enjoying prominent Google listings & generating sales leads.
So why not join my distinguished client list and enjoy great Google results (without the Paid Google Adwords) ? Contact me here
---

High quality product photography for brochure and web
All-devices WordPress website with custom photography & SEO for Stoneworld.ie:
Website: Quartz, granite, kitchen counter tops, Dublin, Carlow, Stoneworld.ie
---
Email signatures:
Email signature for Outdoor Fun, Bagenalstown, Co. Carlow.
---
CASE STUDY: Eco Window Concepts | Bagenalstown: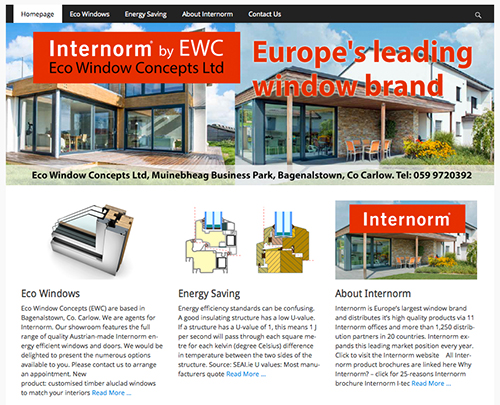 Eco Window Concepts Ltd
Internorm agents in Ireland. Bagenalstown Co. Carlow, Ireland
Start-up business. New WordPress responsive website for all devices. Copywriting for U-value explanation. Extensive SEO for Google searches has led to enquiries within days of launch for this Bagenalstown company and firm orders. Added a new architects and specifiers' page. Trade show-generated sales leads augmented by extensive, informative website.
Written for humans:
As people buy windows to be warm, energy efficient & secure, manufacturer's 'people' images were used to 'humanise' the look & feel of this otherwise quite technical website.
Result: now ranked at No.1 for Internorm Ireland, above all established competitors and even the manufacturer's own search listing!
In consultation with Internorm's UK sales executive, numerous other search phrases have been added to boost Google Page Ranking. This will be an ongoing process as customer searches are analysed.
Architects act as 'hubs' so I created a special section just for them.
web: internormewc.ie, internorm windows, doors, ireland, eco windows, energy saving windows, passive house windows, Ireland
---
All-devices WordPress website with custom photography & SEO for Butler Court Guest Accommodation, downtown Kilkenny.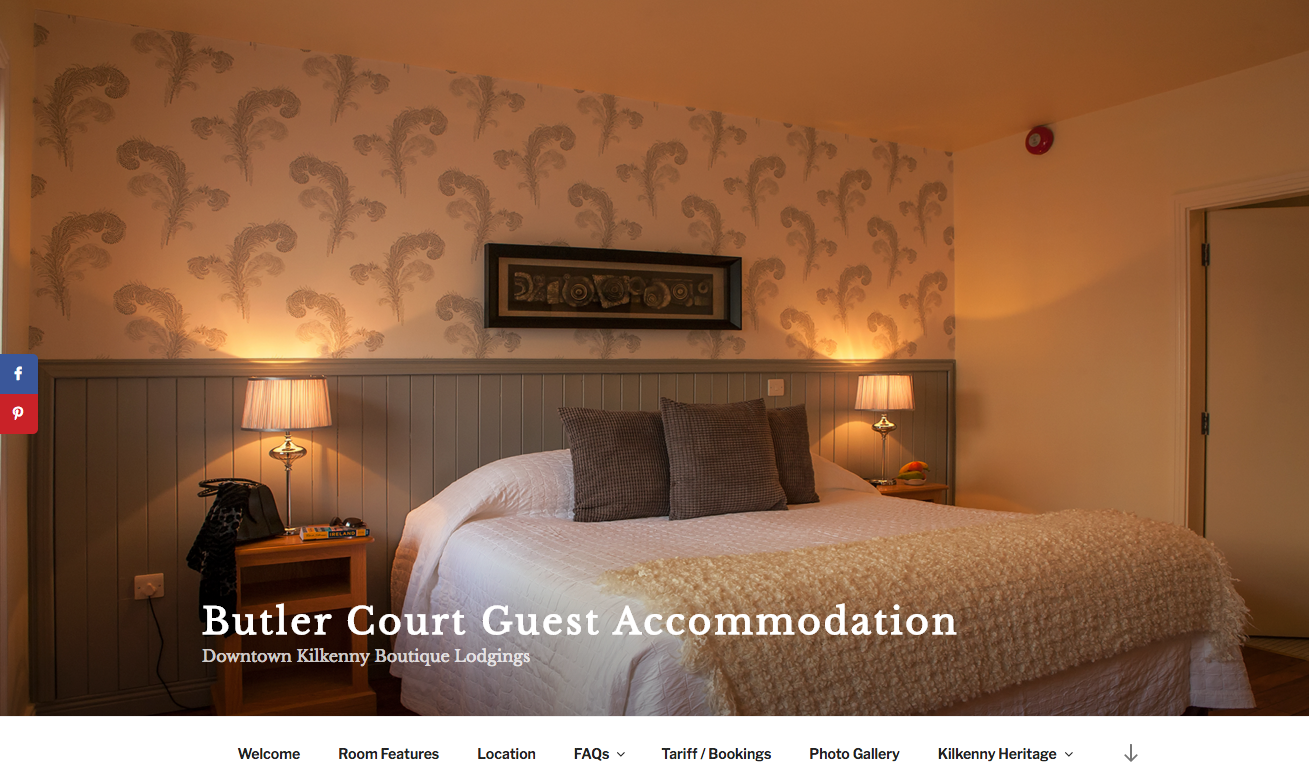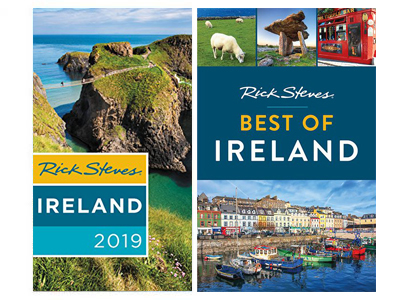 Butler Court Guest Accommodation Kilkenny – a coveted listing by Rick Steves and Lonely Planet. Trip Advisor reviews are wildly enthusiastic and repeat business levels are very high.
Central location, peerless customer service and high quality decor have made this one of the most popular guest accommodation providers in Kilkenny with a large repeat business. Rick Steves alone accounts for a huge amount of business. Extensive SEO has made Butler Court prominent on all search engines. An active Facebook Page keeps in touch with repeat visitors. Rick Steves listing, kilkenny accommodation, www.butlercourt.com
Testimonial:

"The website has exactly the right tone and style for our discerning North American guests. The photography is gorgeous. They absolutely love it" 

Yvonne Dalton, Butler Court Kilkenny Guest Accommodation, kilkenny accommodation, lodgings, guesthouse, Downtown Kilkenny City, Rick Steves Recommended,
---
Self catering holiday houses in Leighlinbridge, County Carlow, South East Ireland, GarrisonWaterside.com
---
Website Makeovers: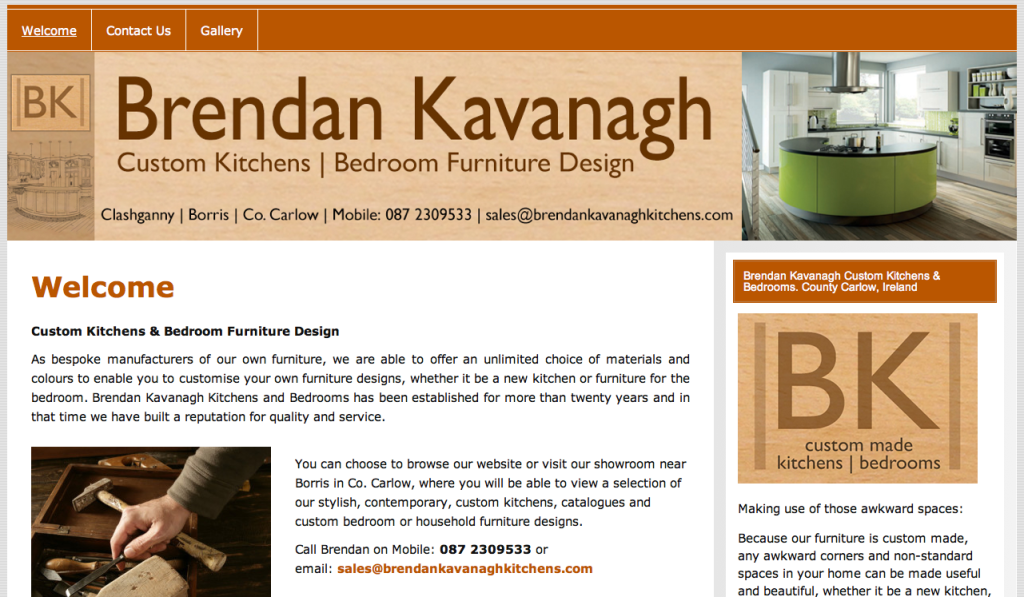 Like many small businesses, Brendan Kavanagh had built an established business but wanted to use the website to generate leads from further afield and to showcase recent projects. His website was showing it's age. Extensive SEO and a new tablet-friendly website with actual finished kitchen photography has led to significant new business. Now highly listed for 'custom kitchens' in several local counties & Dublin.
Custom Kitchens,bedroom furniture design, Carlow, Kilkenny, Wexford, Waterford, Dublin
---
Website update:

Testimonial: "Hi, that looks really good, I really like the slideshows"
Business up by 250% following a 'responsive' website update, photography & SEO for this successful garden-grown organic cut flower supplier in Kilkenny. Wedding flowers, cut flowers, brides, Kilkenny, Ireland, thewildbunch.ie
---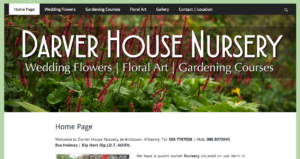 Redesign: – responsive (all devices) & integrated with Facebook page. Optimised for SEO. New photo gallery which client updates. Darver House Nurseries, wedding flowers, gardening courses, floral art, Kilkenny
---
SEO for Emma Jane Champley – jewellery maker to get her website up there on Google.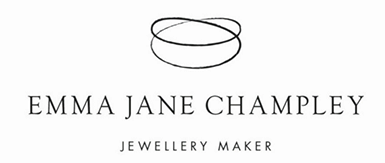 ---
B&B update & photography plus SEO for website: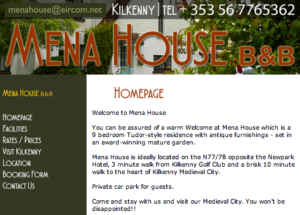 Testimonial: "Hi James, It's looking great!!!"
Kilkenny B&B Revamp – Mena House B&B, accommodation, Kilkenny. Redesign in Dreamweaver & new photography & SEO.
---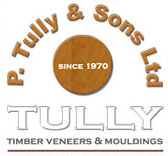 Web design, SEO, video and new galleries for this effective Bagenalstown website, listed all over Google for it's quality products which they supply nationwide into hardware stores and to individual customers.
---

Roco Knitwear Ireland: Banner design & SEO for this excellent craft knitter offering traditional patterns with modern colours. Baby Hoodie, baby peacoat, hand knitted, Hand made knitwear, fox gloves, fox mittens, fox scarf, Babies, Children, Women, Roco Knitwear, Irish, hand made, contemporary knitwear, babies, girls, children, kids, toddlers,
---
I designed the startup website and did the photography, video and SEO to get this self-catering and B&B website in Leighlinbridge off the ground. It has since developed a loyal customer base and has grown by reputation and through online reviews. Self-catering holiday houses, B&B in Leighlinbridge, County Carlow, South East Ireland.
---
Testimonials:
"that's a great result" – Glow Marketing, UK.
"You are a marvel" – Stephen Smyth, Smyths Country Sports, Coleraine. Northern Ireland.
NEW SERVICE: Web Graphics, logo design, web banners, vehicle graphics, POS and display graphics also available – click for details
---
My personal Barrow Valley blog was shortlisted by the Irish Blog Awards Tavel section in 2016 and 2017 & longlisted in 2018.
See website: barrowvalley.net